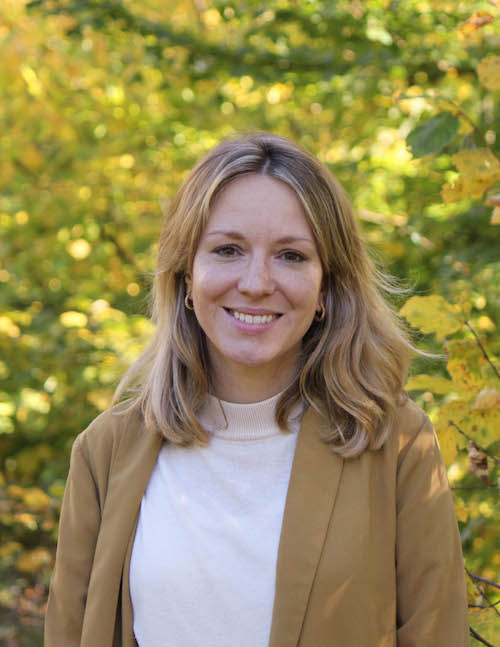 Curriculum vitae
Dominique studied psychology at the University of Zurich. She is working as a psychologist focusing on the treatment of post-traumatic stress- and trauma-related disorders as well as affective disorders at the Psychiatric University Hospital.
As part of her PhD, she works in the SNF project "OPTIMAX - Optimizing Outcomes in Psychotherapy for Anxiety Disorders". She is interested in methods to improve therapy outcomes with a focus on the role of sleep. In a current study within the SleepLoop Flagship program (https://sleeploop.ch/), the role of sleep in the consolidation and processing of emotional memories is being investigated.
Publications
Wade-Bohleber, Laura Maria; Haugg, Amelie; Huber, Sabrina; Ernst, Jutta; Grimm, Simone; Recher, Dominique; Richter, Andre; Seifritz, Erich; Boeker, Heinz; Northoff, Georg, 2021. Anticipating control over aversive stimuli is mediated by the medial prefrontal cortex : an fMRI study with healthy adults.
Human Brain Mapping. 42(13), S. 4327-4335.
Wade-Bohleber, L.M.; Böker, H.; Grimm, S.; Gärtner, M.; Ernst, J.; Recher, D.A.; Buergi, N.; Seifritz, E.; Richter, A.,
2020. Depression is associated with hyperconnectivity of an introspective socio-affective network during the recall of formative relationship episodes. Journal of Affective Disorders. 274, S. 522-534.
Selected oral conference contributions
Recher, Dominique & Kleim, Birgit, 2019. Sleep is Neglected in Evidence-Based Psychological Interventions for Suicidality. In: 9th World Congress of Behavioural & Cognitive Therapies, Berlin, July 17th-20th 2019